Donate to
Minquas Fire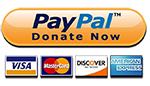 Donate to
Minquas EMS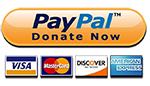 2023 Incidents
Fire
EMS
Jan
46
364
Feb
34
369
Mar
48
470
Apr
46
498
May
36
467
Jun
51
509
Jul
53
546
Aug
49
510
Sep
56
467
Oct
47
493
Nov
0
0
Dec
0
0
Total
466
4693
Past Incidents
Fire
EMS
2022
505
3867
2021
509
3062
2020
378
2721
2019
436
2937
2018
459
2655
2017
466
2645
2016
443
2578
2015
431
2486
2014
489
2617
2013
413
2465
2012
395
2608
2011
444
2553
2010
436
2437
2009
437
2484
Web Counters
Website Visitors
Since
June 25, 2007

Visitors Today
Dec 02, 2023

Guestbook
Welcome to the Minquas Fire Company No. 2 Guestbook. Your feedback is important to us. Feel free to leave your comments.
| | |
| --- | --- |
| Page of 2 [ Back | Next ] | Records 1 - 30 of 43 |
Signed on July 09, 2023 at 5:09 PM
Guest Name:
Lydia Bryans
Location:
Downingtown
Comments:

We just made a donation via Paypal. Thank you to the friendly + speedy firefighters who helped us in a moment of need.
Signed on November 06, 2019 at 12:01 AM
Guest Name:
Sam
Web Address:
designfeu.com
Comments:

Thank you so much for your service and all you do for our community!
Signed on March 11, 2017 at 1:32 PM
Guest Name:
Pamela McCarthy
Comments:

A big thank you to the firefighter who helped me when I was in town today, so my daughter could take her SAT at her cyber school headquarters. Our home is more than an hour away, and I didn't know anybody in this town. On the suggestion of my daughter's teacher, I walked across the street and got help from this wonderful person. I'm sorry I didn't catch your name, thank you again! Your help on such a cold windy day was very much appreciated.
Have a wonderful day.
Signed on July 29, 2015 at 7:54 PM
Guest Name:
joy johnson
Rank/Title:
Administration - Data Entry
Location:
Minquas - Station 46
Comments:

A belated Thank you to all who came to the accident scene 6/17/15 (my first major accident). I appreciate Tommy especially keeping me calm, and Glenn who let Paul know I was okay. The ambulance EMTs were awesome! You all do a job I wouldn't be able to do. Thank you for serving our community.
Signed on November 14, 2014 at 12:33 PM
Guest Name:
kristin welcome
Location:
Downingtown PA
Comments:

I just wanted to take a moment to thank the fire men on duty today ( 11/14/14) for taking the time to help me out. I drove to work today and noticed that my wedding ring was becoming extremely stuck on my finger, as the hours grew on here at work the swelling became unbearable and the ring would not budge. It was cutting into my finger badly and I became very upset. I had tried everything to remove the ring to no avail. I looked online and found the number of the fire department here in Downingtown. I was able to go right down the street, and was immediately helped by two gentlemen. The gentleman who cut the ring off was extremely careful and kind, and was even able to salvage it. It might be something small, but it meant the world to me. I was panicked and the gentlemen were extremely helpful, and went above and beyond with excellent service. I can't thank you both enough.

Kristin Welcome
Signed on January 02, 2014 at 3:03 PM
Guest Name:
Karl Lange
Comments:

Yesterday, Jan. 1st, I had the sickening experience of watching my dear neighbors across the street get burned out of their home. This was the fourth major house fire within walking distance since we moved here nine years ago.My face was soaked with tears as I stood in my front yard watching firemen from four different townships, running into,and on top of the the burning structure. I quickly counted 45 firemen, and new there was probably that many more in tankers and trucks that couldn't get any closer. I'm a Vietnam combat veteran, and as I watched these brave men (and women) --- all "VOLUNTEERS", I realized I was seeing brothers and sisters "IN UNIFORM", charging into battle, against an enemy that was trying to destroy their friends and neighbors, their homeland. I thought of my own experiences. Then I thought of 9/11, and the sacrifices they made, and fully understood for the first time that our nations firemen (and women), and our law enforcement teams are our everyday unspoken, and mostly unrecognized TRUE HEROES. I wanted to embrace and thank each one of them. Today, as I look out my front window at my neighbors burned house, I know that ONLY because about 90 selfless men and women dropped whatever they were doing, and got here quickly, the family photo's, records, and other precious items were saved. From all of us on Fox Chase Drive, and the surrounding neighbors, --- THANK YOU SO MUCH FOR ALL YOU DO !!!!
Signed on February 26, 2013 at 3:34 PM
Guest Name:
Mike Murphy
Rank/Title:
Ex-Super Quas FF/Engineer
Comments:

Congrats on the new Station. I can't wait to visit and get a tour!!
Signed on February 23, 2013 at 9:56 AM
Guest Name:
Chris Schreiber-Willard
Rank/Title:
Law Enforcement Physical Fitness Instructor
Location:
Lancaster, PA
Comments:

It seems like a lifetime since I was a volunteer at Station 46. I have wonderful memories hanging with the boys; Vince, Beau, Derek, Mike, Chris, and Cathy, Lori and Terry. I also took from my experiences there to lead me on my career path. Congratulations on the new house and keep up the good work!
Signed on August 03, 2012 at 11:36 PM
Guest Name:
Christopher Daily
Rank/Title:
Hospital Corpsman Chief Petty Officer/ Career Counselor
Location:
Rockville, MD
Comments:

Minquas Team,

The years I served as a Fire Fighter, and EMT truly developed me into the man I am today. I have serve my country all over the world as a Sailor, and have worked with some amazing people, but the leaders of my youth (men and women of Minquas Fire Department) will always have a special place in my heart. There isn't a day that has gone by in the last 19 years that I haven't missed serving with you all. Thank you for your selfless commitment!

Very respectfully,

Christopher Daily
Chief Petty Officer, US Navy
Signed on June 08, 2012 at 2:59 PM
Guest Name:
Ingrid
Comments:

I just wanted to send an e-mail to give a huge thank you for the tour our homeschooling group had this morning! The kids all were WOW'D! Thank you so much for taking the time and being so patient with all of our Little's.
Peace!
Signed on October 30, 2011 at 10:53 AM
Guest Name:
JOHN R JOHNSON 3rd
Location:
LARGO FL
Comments:

MY FATHER KNOWN AS JJ WAS A LIFE LONG SOCIAL MEMBER OF MINQUAS FIRE CO. I OFFEN STOPPED BY THERE WITH HIM WHEN I WAS IN TOWN.
ITS HARD TO BELIEVE HE HAS BIN GONE FOR 2 YEARS. I KNOW HE HAD MANY FRIENDS THERE.
Signed on February 15, 2011 at 5:57 AM
Guest Name:
Michael J. Dunn
Rank/Title:
Life Member
Location:
Downingtown, PA
Comments:

I looked thru the old pictures and notice several of the trucks that I used to drive. Worked my way up to Capt. Several works nights Mike Miller and I were the only ones there.

Great web site
Signed on July 13, 2010 at 2:34 PM
Guest Name:
Marc Bertrand
Rank/Title:
Public Health and Safety Advisor
Location:
Niagara Falls, Ontario, Canada
Comments:

It brings me great pride to say that my son is a member of your company.
Signed on June 13, 2010 at 11:54 PM
Guest Name:
Joseph Edwards
Rank/Title:
Chief 49
Web Address:
ebfc49.org
Location:
East Brandywine Fire Co.
Comments:

To Minquas EMS, Thank you for providing EMS coverage for our 4th annual Kids Fest. We appreciate the time and effort of your crew in helping make our Fest a huge success. We had 1500 kids and their parents at the event Thankfully we did not have an emergency requiring your help. The EMS crew was great! we appreciated your willingness to stay at the park and be part of our big day. Without the help of services like yourself our Kids Fest could not be as great as success as it is. Once again thanks for the help in making our day a huge Hit!!!! Chief 49
Signed on December 23, 2009 at 7:29 PM
Guest Name:
Amy
Web Address:
Location:
Downingtown
Comments:

I am writing to thank you for your services. I have been a resident of Downingtown for about 7 years, but will be moving out of the borough in the coming weeks. Thankfully I have not required your services at my home. You may know my 2-year-old son, Jason. He loves fire trucks and was a fireman for Halloween. Because we live nearby, we frequently walk to see the trucks when the weather is nice (sometimes more than one time per day). Everyone we have encountered at Minquas has been very friendly and kind. Jason was invited in to sit in the truck a number of times, has toured the station, and has received a fire hat, coloring book, etc. from Minquas. He loved it. I know he will be sad that we will no longer be able to walk to see the fire trucks. I wanted to thank you not only for your service to the community but also for your hospitality toward my son. I hope you have a safe and happy holiday!
Signed on December 23, 2009 at 8:17 AM
Guest Name:
Robert Lee
Comments:

Merry Christmas and Happy New Year.
Signed on December 14, 2009 at 5:10 PM
Guest Name:
parke davis
Location:
lancaster county
Comments:

Hey guys nice wreathes on the vehicles, whoever came up with that idea so long ago is a genius. Looks good, Merry Christmas
Signed on December 01, 2009 at 10:07 PM
Guest Name:
Lynne McNelis
Location:
downingtown, pa
Comments:

Today, 12/1 your Ambulance staff responded to our call to help my mother back to her wheel chair after a fall in our garage. Your staff was professional, patient, understanding and caring. They helped my mother back to her wheel chair and made sure she was ok. The Minquas Ambulance staff has been at our house 2 other times to take my mother to the hospital for heart attack and for a fall down stairs and provided service beyond our expectations. Thank you so much! The McNelis Family
Signed on September 02, 2009 at 2:42 AM
Guest Name:
Lin Werkheiser
Rank/Title:
Director/Investigator
Web Address:
swriskadvisors.com
Location:
Chandler, AZ
Comments:

Great web site guys. Love the photos of the building- doesn't look like it has changed much at all. Keep up the great work.
Signed on August 12, 2009 at 10:26 AM
Guest Name:
Vince Carbo
Rank/Title:
BSN,RN,CNOR
Location:
Lancaster Pa
Comments:

Web site looks great! It brings back a lot of memories. It is nice to see Engine 3 is still there. It is kinda funny to see the next generation of Millers/Swishers in charge! Remember when they were probies?
Signed on March 24, 2009 at 12:24 PM
Guest Name:
Dottie Graham
Comments:

Thanks for adding us to your website! The girls loved the visit, and really enjoyed the "fame" of being on your website. Looks like it was a win-win for everyone!
Signed on March 17, 2009 at 8:26 PM
Guest Name:
Jeramie F
Rank/Title:
water rescue Instructor/ FF
Web Address:
www.hummelstownfire.org
Location:
PA. sta 46 dauphin county
Comments:

Just wanted to say great job to those who attended the water conference this past weekend 3-13 - 3- 15 I hope you learned alot and come back soon for more classes ( boat ops ) and or (ice rescue) once again great job...
Signed on March 03, 2009 at 3:33 PM
Guest Name:
Kristine & Chris Mattis
Location:
Downingtown
Comments:

My husband and I would like to thank you all for responding so quickly to our call on Sunday evening, March 1st. We are very greatful that it turned out to be nothing but a few sparks out of our chimney. It was very reassuring should a time come that it is a real out of control fire that we have such a dedicated and prompt response team.

Thanks again and keep up the good work.

Regards,
The Mattis Family
Signed on August 19, 2008 at 10:44 PM
Guest Name:
GAD
Rank/Title:
n/a
Location:
Philadelphia
Comments:

I truly appreciate the professionalism and care you showed in responding to my motorcycle accident. Along with DPD and a very nice couple I never got the names of, you guys helped me through one of the scariest moments of my life. I'm still riding today and not a day goes by that I am not thankful for your response two years ago. I will never forget it.

GAD
Signed on June 19, 2008 at 7:07 PM
Guest Name:
Susan A. Stocker
Rank/Title:
File Clerical Worker
Location:
Vistarr Vision in West Chester
Comments:

As a former resident of Downingtown, it's nice to keep up with news from my original hometown!! Awesome website and Happy 100th Anniversary to the fine
folks at Minquas Fire Company!!!
Signed on April 16, 2008 at 11:30 AM
Guest Name:
Laura Liss
Rank/Title:
Director ~ The Center Health*Yoga*Arts
Web Address:
www.thecenterhya.com
Location:
15 Green Street Downingtown PA
Comments:

We're really looking foward to your 100th year event on the 21st!
Our 3rd annual Yogafest is scheduled to take place on the same day and we hope you don't mind sharing it with us. We will host many local area vendors.
Let us know how we can support you! Come on in for a yoga class sometime.
Signed on February 05, 2008 at 1:42 PM
Guest Name:
Nanci Forbes
Rank/Title:
Director of Human Resources
Location:
Denver, Colorado
Comments:

Awesome website! Of course, I am not surprised as Chief Michael Miller is an awesome brother-in-law! Keep up the GREAT work! If you are ever in the Denver/Boulder area...check out Pridemark Paramedic Services!
Signed on January 23, 2008 at 10:58 PM
Guest Name:
Michael Bogus
Rank/Title:
Firefighter/Emt
Location:
Thorndale
Comments:

The website looks great and thank you for all the support and assistance you gave the guys at the 38 house and the community.
Signed on January 17, 2008 at 1:19 PM
Guest Name:
PARKE DAVIS
Rank/Title:
X-SUPER QUAS MEMBER
Location:
WILLOW STREET, PA. LANCO CO.
Comments:

Nice web site guys. Brought back a lot of memories for me, but I still can't believe they made Michael chief, you guys must be hurting BAD for talent ( just kidding ). Any ways congrats Michael you finally made chief, tell everyone hi. Parke P.S. Hey Michael "Go FLYERS"
| | |
| --- | --- |
| Page of 2 [ Back | Next ] | Records 1 - 30 of 43 |