Donate to
Minquas Fire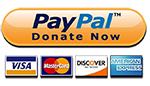 Donate to
Minquas EMS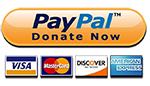 2023 Incidents
Fire
EMS
Jan
46
364
Feb
34
369
Mar
48
470
Apr
46
498
May
36
467
Jun
51
509
Jul
53
546
Aug
49
510
Sep
56
467
Oct
47
493
Nov
0
0
Dec
0
0
Total
466
4693
Past Incidents
Fire
EMS
2022
505
3867
2021
509
3062
2020
378
2721
2019
436
2937
2018
459
2655
2017
466
2645
2016
443
2578
2015
431
2486
2014
489
2617
2013
413
2465
2012
395
2608
2011
444
2553
2010
436
2437
2009
437
2484
Web Counters
Website Visitors
Since
June 25, 2007

Visitors Today
Dec 02, 2023

Guestbook
Welcome to the Minquas Fire Company No. 2 Guestbook. Your feedback is important to us. Feel free to leave your comments.
| | |
| --- | --- |
| Page of 2 [ Back | Next ] | Records 31 - 43 of 43 |
Signed on December 16, 2007 at 9:38 PM
Guest Name:
FDNY EMS Website
Rank/Title:
EMS
Web Address:
members.aol.com/fdnyemswebsite
Location:
NYC
Comments:

Nice website.
Signed on September 07, 2007 at 10:15 PM
Guest Name:
Robert Lee
Rank/Title:
Life Member Station 46 Minquas
Comments:

The new web site looks great a very big improvement of the previous one.
Signed on September 03, 2007 at 9:16 AM
Guest Name:
Trisha Carr
Rank/Title:
Parent
Location:
Aston
Comments:

Thanks to everyone who volunteered their time at Devereux's Family Day. You guys were a huge hit with the kids. We truly appreciated it!!!!! Thanks again!!
Signed on August 23, 2007 at 9:29 PM
Guest Name:
Ed Wimmer
Rank/Title:
President J.M.V.F.C.
Location:
Harford Co. M.D.
Comments:

DO YOU STILL LET MIKE MILLER RIDE THE FIRE ENGINES????
Signed on August 20, 2007 at 2:43 PM
Guest Name:
Jen G
Comments:

The new web site looks great guys keep up the great work! Thank you guys for all that you do!!
Signed on August 16, 2007 at 6:32 AM
Guest Name:
Kimberley Grosser
Rank/Title:
EMT
Location:
Douglassville, PA
Comments:

Great Job! I was looking for a phone number for employee reference and found a great site!
Signed on July 31, 2007 at 10:24 AM
Guest Name:
Dan Verna
Rank/Title:
FF/EMT
Location:
Lebanon P.A.
Comments:

May I first say great website guys.... My name is Dan and i am a FF/EMT with the Rural Security Fire Co. We Bought one of your old Ambulances and turned it into our Squad-43... its in great shape... but if you have any pictures of it in action i would appreciate if you sent those to me via e-mail... I will be making a small video and your pictures and acknowledge your company......


thank you

Dan Verna
VOL. FF/EMT
Signed on July 20, 2007 at 9:31 AM
Guest Name:
Paul Brunstetter
Rank/Title:
Brother from the same mother
Location:
Salt Lake City, Utah
Comments:

Awesome website. This reall gives me a feeling for what you guys do. You guys are all my HEROES!!!!!!!!!!!!!
Signed on July 09, 2007 at 4:33 PM
Guest Name:
Kenneth Boyd
Rank/Title:
Captain
Web Address:
www.lcfd39.com
Location:
Linwood Delco, Pa
Comments:

The new web site looks good
Signed on July 02, 2007 at 8:33 PM
Guest Name:
Chris Eno
Rank/Title:
Safety Officer
Web Address:
www.whitehorsefire.org
Location:
Lancaster County Station 4-9
Comments:

The new site looks great! Another great Firehouse Solutions site...
Signed on July 02, 2007 at 2:46 PM
Guest Name:
Nathan Spece
Rank/Title:
EMS Chief
Location:
Chester County
Comments:

Site looks great. keep up the good work.
Signed on June 30, 2007 at 5:47 PM
Guest Name:
Donnie Woolard
Rank/Title:
Battalion Chief
Comments:

My name is Donnie Woolard with Colonial Heights Fire/EMS in Va. I collect/trade FD patches. Would it be possible for us to trade patches? If we have traded in the past, maybe we can trade again. Please contact me at chfdbatt4@verizon.net

Thank you
Signed on June 29, 2007 at 10:27 AM
Guest Name:
Bryan Baker
Rank/Title:
jr. firefighter
Comments:

I like how i was jr. Tim at the last Banquet. Also good job on the website, it looks great.
| | |
| --- | --- |
| Page of 2 [ Back | Next ] | Records 31 - 43 of 43 |