*************************************************************

FOR FURTHER INFORMATION ON MEMBERSHIP/RECRUITMENT CONTACT
RECRUITMENT@MINQUAS.ORG
*************************************************************
To order a 9/11 Memorial Brick ONLINE, please click here,
or if you would like to print out the form and MAIL it in, click here.
*************************************************************
Minquas Fire/EMS Receive Award

Minquas Fire Company No. 2, October 30

Each year, Minquas Fire/EMS is dispatched to multiple cardiac arrest incidents. Our greatly trained EMTs, paramedics, and firefighters do everything they can to save these individuals. Minquas is honored to be one of the Pennsylvania EMS agencies to have received the 2019 CARES Award for performing and providing outstanding care to patients in cardiac arrest with a 61% survival rate over the past ... (Full Story & Photos)

Accident With Confinement On Lancaster Avenue

Minquas Fire Company No. 2, July 17

At 8:18am, DFD crews were returning from a fire alarm at Texas Roadhouse, when they came upon a 2 vehicle accident at the intersection of the Route 30 bypass and E. Lancaster Ave in East Caln. After further investigation, one driver was found to be confined to the vehicle and several subjects were injured. Battalion 46 (Brooks) established "Lancaster Avenue Command" and requested an additional ... (Full Story & Photos)


Minquas Receives EMS Awards

Minquas Fire Company No. 2, May 24

The Chester County EMS Council held their 15th Annual EMS awards ceremony in the Red Clay Room at the Kennett Square Fire Company May 23th, where Minquas Fire Company and several members were among those honored for their exemplary services. This ceremony coincides with National Emergency Medical Services Week, which honors the dedication of those who provide daily frontline lifesaving medical services.

Minquas ... (Full Story & Photos)


House Fire Assist In West Whiteland

Minquas Fire Company No. 2, April 25

At 1:28pm, MFC was dispatched for an engine to assist Station 6 (Exton) at a house fire on Spruce Drive in West Whiteland. Chief 6 (K. Miller) was advised by Chester County Fireboard of multiple calls reporting an attached garage fire, and police were on location confirming a working fire. A "working fire dispatch" was requested, dispatching Air 46 as well on the assignment. Several chief officers ... (Full Story & Photos)


Members Attend Appreciation Breakfast

Minquas Fire Company No. 2, April 23

This morning, Battalion Chief Brooks and EMS Chief Wurster represented Minquas Fire Company at an appreciation breakfast held at the Chester County Intermediate Unit for participating in their CHAAMP program. This program allows students with disabilities to work in the community to enhance their skills and personal interactions. Minquas has had the pleasure of CCIU student Drew come to the firehouse ... (Full Story & Photos)


Accident and Woods Fire on Shadyside Road

Minquas Fire Company No. 2, April 08

At 3:56pm, Minquas EMS and Station 39 (West Bradford) were dispatched to an automobile accident on Shadyside Road in West Bradford. Responding units were advised to use caution due to wires down on the roadway from a multiple vehicle accident. 46-60 (Wurster) and Battalion 46 (Brooks) were in the area and arrived first confirming a two vehicle accident blocking the roadway, and began checking for ... (Full Story & Photos)


House Fire Assist In East Brandywine

Minquas Fire Company No. 2, April 03

At 3:31pm, Air 46 and MICU 46 were dispatched to assist Station 49 (East Brandywine FC) on a working house fire in the Applecross Development. Shortly after Deputy 49 (Edwards) arrived onscene, a second alarm was requested and the assignment was upgraded to possible entrapment. Engine 46-2 responded on the second alarm and the crew arrived and assisted with fire suppression efforts directed by Captain ... (Full Story & Photos)

Serious Accident On Rt 113

Minquas Fire Company No. 2, March 25

At 3:40pm, DFD fire and EMS units were dispatched to an automobile accident at eastbound Rt 30 bypass and Rt 113 in East Caln. While units were responding, Chester County Fireboard advised of additional calls reporting a subject possibly trapped in the vehicle and another subject laying in the roadway. Engine 46-2 arrived on location confirming the location to be on Rt 113 at the Rt 30 bypass off ... (Full Story & Photos)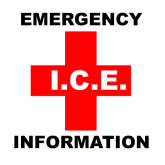 ---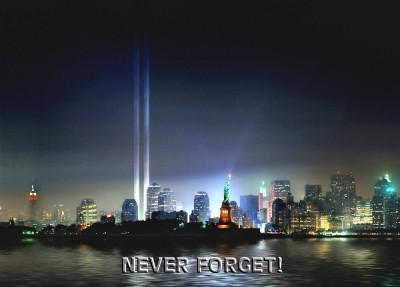 In Remembrance - 343
Your feedback is important to us! Feel free to sign the guestbook.
ALL IMAGES AND CONTENT APPEARING ON THIS WEBSITE ARE PROPERTY OF THE MINQUAS FIRE COMPANY, UNLESS OTHERWISE STATED, AND MAY NOT BE REPRODUCED WITHOUT EXPRESSED WRITTEN CONSENT.
---