2013 Incidents
Fire
ALS
BLS
Jan
33
122
115
Feb
0
97
94
Mar
0
0
0
Apr
0
0
0
May
0
0
0
Jun
0
0
0
Jul
0
0
0
Aug
0
0
0
Sep
0
0
0
Oct
0
0
0
Nov
0
0
0
Dec
0
0
0
Total
33
219
209
Past Incidents
Fire
ALS
BLS
2012
395
1244
1364
2011
444
1381
1172
2010
446
1327
1110
2009
437
1293
1191
2008
421
1181
1244
2007
406
1135
1199
Web Counters
Website Visitors
Since
June 25, 2007

Visitors Today
May 23, 2013


*************************************************************
Looking for the 9/11 Memorial Brick Order Form? You can find it by clicking here. Just print and mail it in.
Ladies Auxiliary To Hold Texas Roadhouse Fundraiser Wed. May 22nd

MAY 19 - The Ladies Auxiliary Texas Roadhouse Fundraiser is Wednesday May 22nd from 4PM to 10PM. Come check out the trucks on static display and enjoy a night out to dinner with your friends & family. Donations are also received through gift card purchases and ToGo orders.

Please remember to bring the flyer with you so Minquas receives the 10% donation from your meal.

We encourage all your friends ... (Full Story & Photos)

Remember to bring this flyer and present it to Texas Roadhouse staff with your meal.

Passing of Robert "Robbie" Miller

MAY 02 - Firefighter Robert "Robbie" Miller of West Bradford, Good Will, and East Brandywine Fire Co.'s passed away Thursday, May 2nd, as a result of injuries sustained from a motorcycle accident the night before. Robbie held the rank of Captain at West Bradford. He also was an active firefighter and trustee of Good Will for numerous years in addition to being a firefighter/engineer with East Brandywine. Robbie ... (Full Story & Photos)

Minquas Assists East Caln with Egg Hunt

APRIL 06 - On Saturday, April 6th the Minquas Fire Company assisted East Caln Township with their annual Egg Hunt at Bell Tavern Park. Crews assisted with placing the eggs in the designated areas and traffic control. Following the event members gave tours to children who visited the fire engine.

We would like to thank East Caln Township for their continued support of the Downingtown Fire Department.... (Full Story)


A Week of Fires

MARCH 13 - Minquas Fire Company was dispatched to 5 separate fire incidents over a 6 day period last week. Three of the fires were in Downingtown Fire Department's first due coverage area. A first due coverage area is the municipalities or parts of a municipality where a fire department is the primary responding agency to any emergency. Downingtown Fire Department's (Alert and Minquas) first due is Downingtown ... (Full Story)


Simpson Meadows Fire Alarm

MARCH 13 - On Monday, March 11th, during the Compay's General Meeting, the Downingtown Fire Department was dispatched to Simpson Meadows for an Automatic Fire Alarm. Engine 46-1 and Engine 46-2 responded simultaneously. Upon arrival Chief 45 directed crews from Engine 46-1 to investigate the residence while crews from Engine 46-2 handled the fire alarm system. Tower 45 arrived and set up for ventilation if it ... (Full Story)


Dinner Time Carbon Monoxide Alarm

MARCH 04 - On Sunday evening, the Downingtown Fire Department was alerted to a residential carbon monoxide (CO) Alarm in the Borough. Engine 46-2 and Rescue 45 responded and were advised by Assistant 45 to investigate the home with gas meters. After the investigation, it was determined the gas oven was the cause of the elevated levels of CO. Crews secured the oven and used positive pressure ventilation fans ... (Full Story)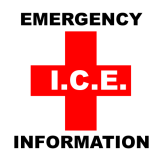 ---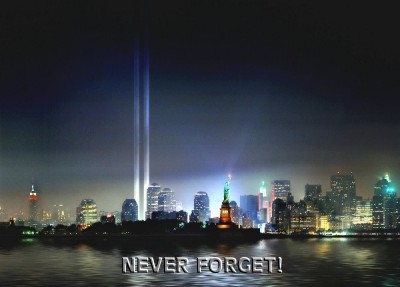 In Remembrance - 343
Your feedback is important to us! Feel free to sign the guestbook.
ALL IMAGES AND CONTENT APPEARING ON THIS WEBSITE ARE PROPERTY OF THE MINQUAS FIRE COMPANY, UNLESS OTHERWISE STATED, AND MAY NOT BE REPRODUCED WITHOUT EXPRESSED WRITTEN CONSENT.
---